Oh No! Now I've become a knit addict...again. I can't stop. The relapse began a couple of months ago when I started making chemo caps. And now, just this week, I finished Baby I's purple sweater with lady bug buttons.
And they I found out that pink and green are "in" colors this spring so I picked up some fuzzy pink yarn and knitted a scarf using green needles.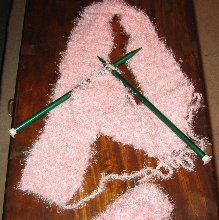 But I couldn't stop there cause I wanted a new purple scarf to wear today to
Hollywood Hats
.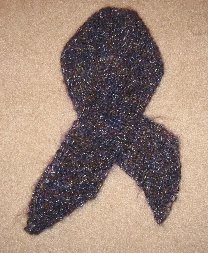 OK... That's it.... I have to go knit.... just one more thing...