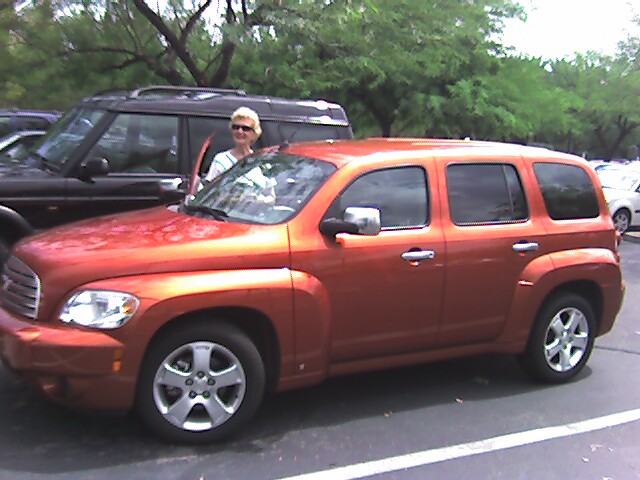 Meet BO Ugly. It seems I'm on a roll of bad rental car luck. Not going into my experience with Enterpr...earlier this week but perhaps someone there warned Avis that I was coming.
Anyway I was supposed to get a pontiac G6. But instead I got BO Ugly... This Burnt Orange Ugly box on wheels. It's so ugly that when we pulled up in front of the resort, the valet took three steps back, shook his head, and commented, "that's just about the ugliest car I've ever seen."
Oh well. It gets us where we want to go... And it's easy to find.