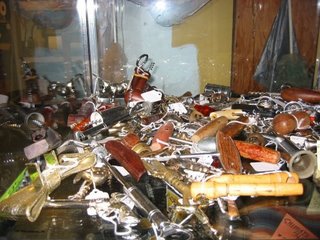 Ok it's still hot. So we deal with it. We go out and do what we have to do anyway. First up today...
lunch with some red hatters from Modesto
. Then a little shopping. I found a stash of corkscrews that might be of interest to big brother... he is
the master of all corkscrew collectors
you know. Tonight we will top it of with a little... well, you should know by now if you read this blog...
Tom Rigney
!!!